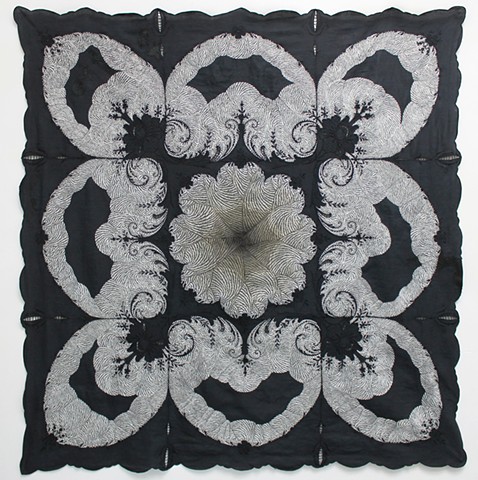 Rena Wood received a BFA from the Kansas City Art Institute in 2006 and an MFA from Virginia Commonwealth University in the Department of Craft/Material Studies in 2013.
She is currently an Assistant Professor of Fiber Art at Tennessee Tech / Appalachian Center for Craft.
Previously, she was a Visiting Instructor at Bloomsburg University in Pennsylvania 2016-17 and a Visiting Assistant Professor at Skidmore College, 2015-16. And has been an Artist in Residence at the Houston Center for Contemporary Craft in Houston, TX, 2014-15, Arrowmont School of Arts and Crafts in Gatlinburg, TN, 2013-14 and at the Craft Alliance in St. Louis, MO, 2010-11.
Her work is currently on view at:
Meramec Community College in St. Louis, MO "Teach/Taught: Fiber Art Educators."
Appalachian Center for Craft in Smithville, TN "Faculty Exhibition."
Various locations, "InFlux." (SEFEA member exhibition)