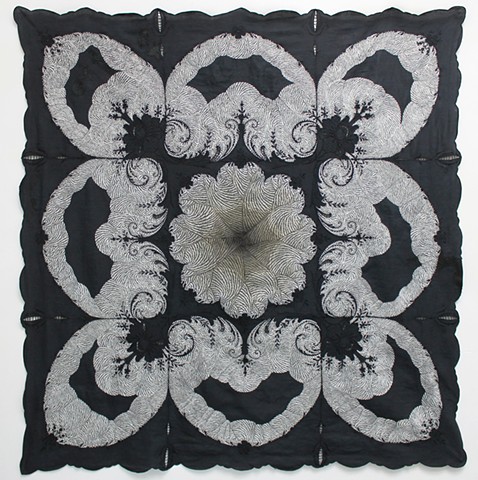 Rena Wood received a BFA from the Kansas City Art Institute and an MFA from Virginia Commonwealth University in the Department of Craft/Material Studies.
She is currently an Assistant Professor of Fiber Art at Tennessee Tech University's Appalachian Center for Craft. She is the winter coordinator for Arrowmont School of Arts and Craft's "Pentaculum," in the Fiber studio.
Previously, she was a Visiting Instructor at Bloomsburg University in Pennsylvania 2017-18 and a Visiting Assistant Professor at Skidmore College, 2015-16. And has been an Artist in Residence at the Houston Center for Contemporary Craft in Houston, TX, 2014-15, Arrowmont School of Arts and Crafts in Gatlinburg, TN, 2013-14 and at the Craft Alliance in St. Louis, MO, 2010-11.
Her work is currently on view at: (January-March 2023)
Vanderbilt University's Sarratt Gallery, Nashville, TN.